We are not affiliated with any brand or entity on this form
Get the free driving test sheet pdf form
Show details
Hide details
ETP CDL Driving PErformanCE EvaLuaTion SCorE ShEET STATE OF CALIFORNIA DEPARTMENT OF MOTOR VEHICLES To pass road portion you must have no more than 30 errors and no marks in automatic failure section. A Public Service Agency DaTe TesT locaTion VeHicle license no. /TRaileR iD PlaTe no. LEfT eXaMineR siGnaTURe RoUTe nUMBeR TurnS righT Approach signal-on Traffic check Decelerate/coast correct lane If Stop Unnecessary smooth Gap/stop line Full stop Wheels straight Roll Back Turning Both...
Get, Create, Make and Sign cdl california driving performance evaluation scoreing
Get Form

eSign

Fax

Email

Add Annotation

Share
How to fill out driving test sheet pdf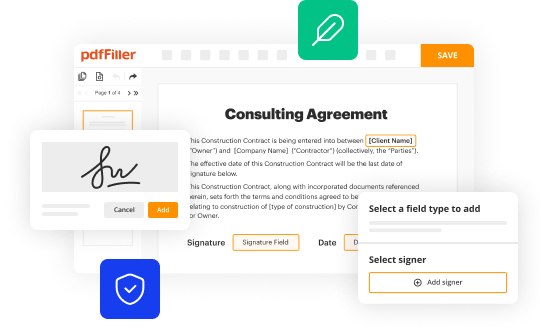 How to fill out driving performance evaluation score:
01
Set up the evaluation form: Begin by gathering the necessary evaluation form, which may vary depending on your organization or the specific requirements of the evaluation. Make sure you have the correct form before proceeding.
02
Assess specific driving skills: The evaluation form will likely include various criteria or skills that you need to assess. Some common skills include knowledge of traffic laws, ability to follow instructions, defensive driving techniques, maneuvering and handling of the vehicle, and awareness of road conditions. Evaluate each skill objectively, taking into consideration any observations or data collected during the evaluation.
03
Use a rating system: Most evaluation forms include a rating system to score each driving skill. This could be a numerical scale (e.g., 1-5) or a descriptive scale (e.g., poor, fair, good, excellent). Be consistent when assigning scores to ensure accuracy and fairness in the evaluation process.
04
Provide constructive feedback: To make the evaluation process more meaningful, provide specific feedback for each driving skill. Highlight areas of improvement and offer suggestions or recommendations on how the driver can enhance their performance. Positive feedback should also be given to acknowledge strengths and areas where the driver excelled.
Who needs driving performance evaluation score?
01
Organizations: Companies that employ drivers, such as transportation companies, delivery services, or ride-sharing platforms, may need driving performance evaluation scores to ensure their drivers meet safety standards and comply with regulations. By evaluating and monitoring driver performance, organizations can identify areas for improvement and take appropriate actions to enhance overall safety and performance.
02
Individuals: Some individuals may seek driving performance evaluation scores for personal or professional development purposes. This could include novice drivers looking to improve their skills, individuals seeking employment in driving-related roles, or individuals who want to assess their own performance for insurance or licensing requirements.
03
Insurance companies and regulatory bodies: Driving performance evaluation scores may be required by insurance companies to determine insurance rates and coverage for individuals or organizations. Additionally, regulatory bodies may use these scores to ensure compliance with licensing and certification requirements.
In summary, driving performance evaluation scores are necessary for organizations, individuals, insurance companies, and regulatory bodies to assess driving skills, promote safety, and make informed decisions related to driving performance.
This is how it works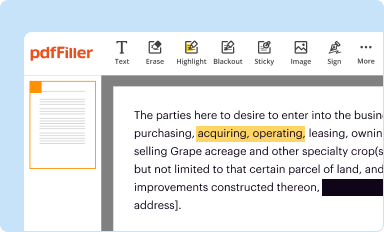 Edit your driving test sheet pdf form online
Type text, complete fillable fields, insert images, highlight or blackout data for discretion, add comments, and more.
Add your legally-binding signature
Draw or type your signature, upload a signature image, or capture it with your digital camera.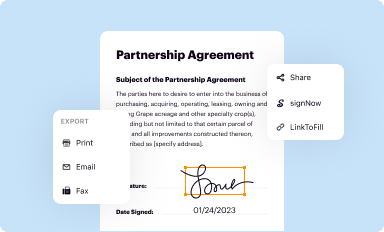 Share your form instantly
Email, fax, or share your driving test sheet pdf form via URL. You can also download, print, or export forms to your preferred cloud storage service.
Editing driving test sheet pdf online
Here are the steps you need to follow to get started with our professional PDF editor:
1
Log in. Click Start Free Trial and create a profile if necessary.
2
Upload a file. Select Add New on your Dashboard and upload a file from your device or import it from the cloud, online, or internal mail. Then click Edit.
3
Edit driving performance evaluation score sheet. Rearrange and rotate pages, add new and changed texts, add new objects, and use other useful tools. When you're done, click Done. You can use the Documents tab to merge, split, lock, or unlock your files.
4
Get your file. Select the name of your file in the docs list and choose your preferred exporting method. You can download it as a PDF, save it in another format, send it by email, or transfer it to the cloud.
pdfFiller makes dealing with documents a breeze. Create an account to find out!
People Also Ask about driving test sheet pdf
What is the best score on a driving test?
Can you fail parallel parking and still pass in NY?
What is the highest score for driving test?
How many mistakes can you make on Alberta road test?
How many points do you need to fail a road test in NY?
How is the MN road test scored?
What is the hardest driving test in Canada?
How is the Washington drivers test scored?
How much points on the road test Alberta is a fail?
What is a driving test mark sheet?
What is the lowest passing score for drivers test?
California Dmv Score Sheet is not the form you're looking for?
Search for another form here.
Comments and Help with ca dmv final skills evaluation form for cdl
Video instructions and help with filling out and completing driving test sheet pdf
Instructions and Help about dmv score sheet california form
Hello to everyone this will be detailed information to help you pass your driver's test by understanding the scoresheet I've already covered items from 9 through 14 so here's some more information your driver's window and your passenger window must work properly the examiner will have you turn the key in the on position to make sure that your turn signals brake lights and horn are working properly in addition your tires should be in decent condition your seat belts have to work and there should be no cracks on the windshield ok if the examiner has to pull up your parking brake or warn you of any impending danger it's an automatic fail if you rub or go over a curb if you don't make a complete stop at a stop sign or red light or stop on a green light when it's not warranted disobey any safety personnel this would include a police officer a construction worker or a safety cross guard these are all automatic fails if the examiner thinks you are making a dangerous decision if you drive too fast or too slow when it's not warranted automatic fail under safe conditions give yourself a 3-mile window above or below the speed limit and that should be fine if it's not safe then just keep a safe distance in addition you cannot use any equipment to control your speed finally you must complete your turn in the proper lane and never drift into another way as already mentioned on the previous video there is no freeway driving for first-time drivers in the parking lot there is primarily two things you should be concerned with traffic checking and speed the definition for a traffic check is the constant scanning for vehicle traffic pedestrian traffic road hazards and a safe reaction to these items in simple terms just be aware of pedestrian traffic and car traffic the speed limit in parking lots is 5 miles an hour's, so you should go much faster than that okay intersections notice that there are three separate parts the through intersection grade to you on how well you go through an intersection when there is no need to stop two examples would be a green light or an intersection where cross traffic has stop signs, and you do not notice there's that word again traffic check what you need to do here is look both ways before you go through the intersection and do not adjust your speed if there's no reason to and most importantly do not make any unnecessary stops quite frankly that scares the believers out of the examiners this is one of their major pet peeves let's move on to intersections stop this portion grades you on how well you approach a stop two examples would be a stop sign or a red light as you approach do your traffic checking decrease your speed to make a nice smooth stop behind the limit line my recommendations are when you cannot see the limit line in the front of your car you should be completely stopped finally when restarting do another traffic check yield only if it's necessary and pick up your speed nice, and smoothly I will stop here because I...
FAQ
What is driving performance evaluation score?

Performance evaluation score is typically calculated based on a combination of factors such as job performance, attitude, customer service, attendance, and other job-related criteria. The exact criteria used to calculate an employee's performance evaluation score may vary from company to company.

Who is required to file driving performance evaluation score?

Driving performance evaluation scores must be filed by employers or other entities who employ or contract with commercial drivers.

How to fill out driving performance evaluation score?

1. Read the evaluation criteria. Make sure you understand the criteria and what you are being asked to evaluate. 2. Rate each criterion on a scale of 1-5, where 1 is poor and 5 is excellent. 3. Provide a written explanation for each score given. 4. Give an overall score based on the criteria and your observations. 5. Provide constructive feedback on areas for improvement. 6. Sign and date the form.

What is the purpose of driving performance evaluation score?

The purpose of a driving performance evaluation score is to assess the safety and performance of a driver. It is used to rate a driver's ability to follow the rules of the road, their skills in avoiding collisions, and their overall driving behavior. A good score helps to identify safe and competent drivers who are less likely to be involved in accidents or traffic violations.

When is the deadline to file driving performance evaluation score in 2023?

The deadline to file driving performance evaluations in 2023 will depend on the specific company or organization. It is best to check with the organization in question to find out the exact deadline.

What information must be reported on driving performance evaluation score?

The specific information that must be reported on a driving performance evaluation score may vary depending on the jurisdiction and the organization conducting the evaluation. However, typically, the following information is included: 1. Driver's details: This includes the driver's name, license number, date of evaluation, and any other relevant identification information. 2. Evaluation criteria: The specific criteria used to evaluate driving performance, such as adherence to traffic rules, vehicle control, awareness of surroundings, use of signals, response to hazards, speed management, and overall driving behavior. 3. Evaluation scale: The scale used to score the performance, such as a numerical scale (e.g., 1-5) or a descriptive scale (e.g., Excellent, Good, Average, Below Average, Poor). 4. Scoring breakdown: A breakdown of scores for each evaluation criterion, indicating the driver's performance level in each area. This allows for identification of strengths and weaknesses in driving skills. 5. Overall score: A summary score representing the driver's overall driving performance during the evaluation. This could be an average of the scores for each criterion or a separate score calculated based on specific weightage assigned to each criterion. 6. Comments/feedback: Additional comments or feedback from the evaluator highlighting specific observations, areas of improvement, or commendation for exceptional driving performance. 7. Signature and credentials: The signature of the evaluator, along with their position, credentials, and contact information, to confirm the authenticity and authority of the evaluation. It's important to note that the specific requirements and reporting format for driving performance evaluations may differ based on local regulations, government agencies, driving schools, or employers conducting the evaluation.

What is the penalty for the late filing of driving performance evaluation score?

The penalty for the late filing of a driving performance evaluation score will depend on the specific jurisdiction and the governing laws and regulations. Therefore, it is important to refer to the local traffic regulations or contact the relevant administrative authorities to determine the exact penalty for late filing of such scores.

How do I execute driving test sheet pdf online?

Completing and signing driving performance evaluation score sheet online is easy with pdfFiller. It enables you to edit original PDF content, highlight, blackout, erase and type text anywhere on a page, legally eSign your form, and much more. Create your free account and manage professional documents on the web.

Can I create an eSignature for the california dmv score sheet in Gmail?

With pdfFiller's add-on, you may upload, type, or draw a signature in Gmail. You can eSign your california behind the wheel test sheet and other papers directly in your mailbox with pdfFiller. To preserve signed papers and your personal signatures, create an account.

How do I edit dmv score sheet on an iOS device?

Use the pdfFiller app for iOS to make, edit, and share dmv test sheet form from your phone. Apple's store will have it up and running in no time. It's possible to get a free trial and choose a subscription plan that fits your needs.